Has someone unsubscribed to email or SMS?
Jump to the Unsubscribes page and use the search fields to find out. For example has Ron Weasley unsubscribed? Look him up.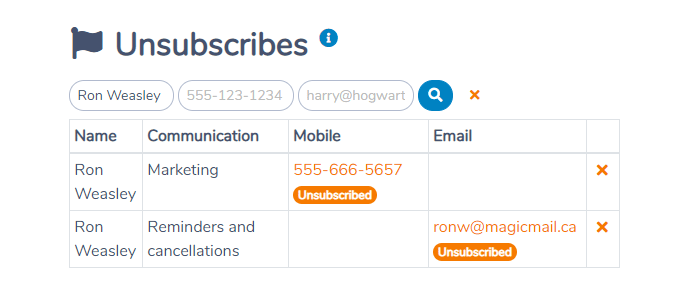 Activity Messenger gives your users granular control over types of communications they receive.
For example Ron prefers getting marketing messages by email and class reminders/cancellations by SMS. Ron does not want to receive marketing messages via SMS.
Learn more about notification preferences by going to our Help portal.