Youtube Videos
Connect your Youtube channel to make available all the videos you have published. Then, to send a Youtube video to a list of people, just click on the Media button to choose the video. Recipients will get a preview of the video and a link to open their Youtube app. Perfect for promotional videos.
Note: If you have Vimeo, it works the same way.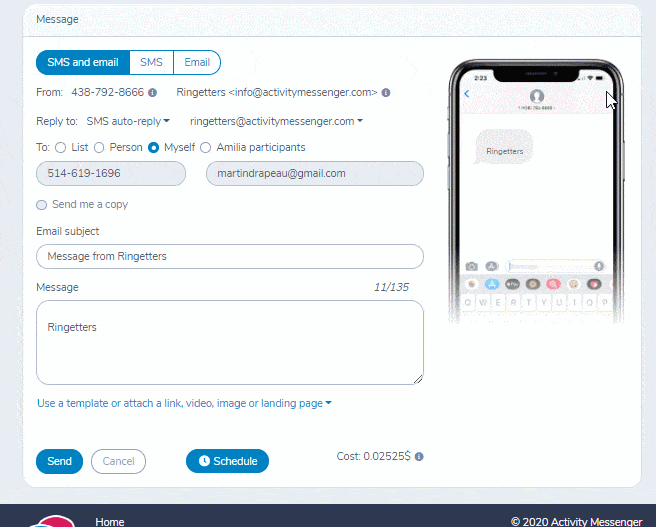 The Media page was inspired by existing cutomer needs. Signup and join them in helping me build the best email and SMS messaging platform catered to you.
–Martin