Importing registrations using a CSV file
Activity Messenger now allows you to import registrations taken manually or from another registration platform. By uploading a simple CSV file, you can import a participant's:
Name
Email address
Mobile phone number
In addition, if registratants are children you can import their information with new fields:
Child name
Child date of birth
Child gender
Finally, you can import the event/activity/class basic information:
Activity name
Activity start date
Activity start time
Map your columns
Activity Messenger will detect column names. Alternatively, if the names are different, you can specify them during the import.
Family accounts and multiple children
When you import parent and children, Activity Messenger will automatically detect siblings and group them together. It will target the parent only once. It won't import duplicate emails.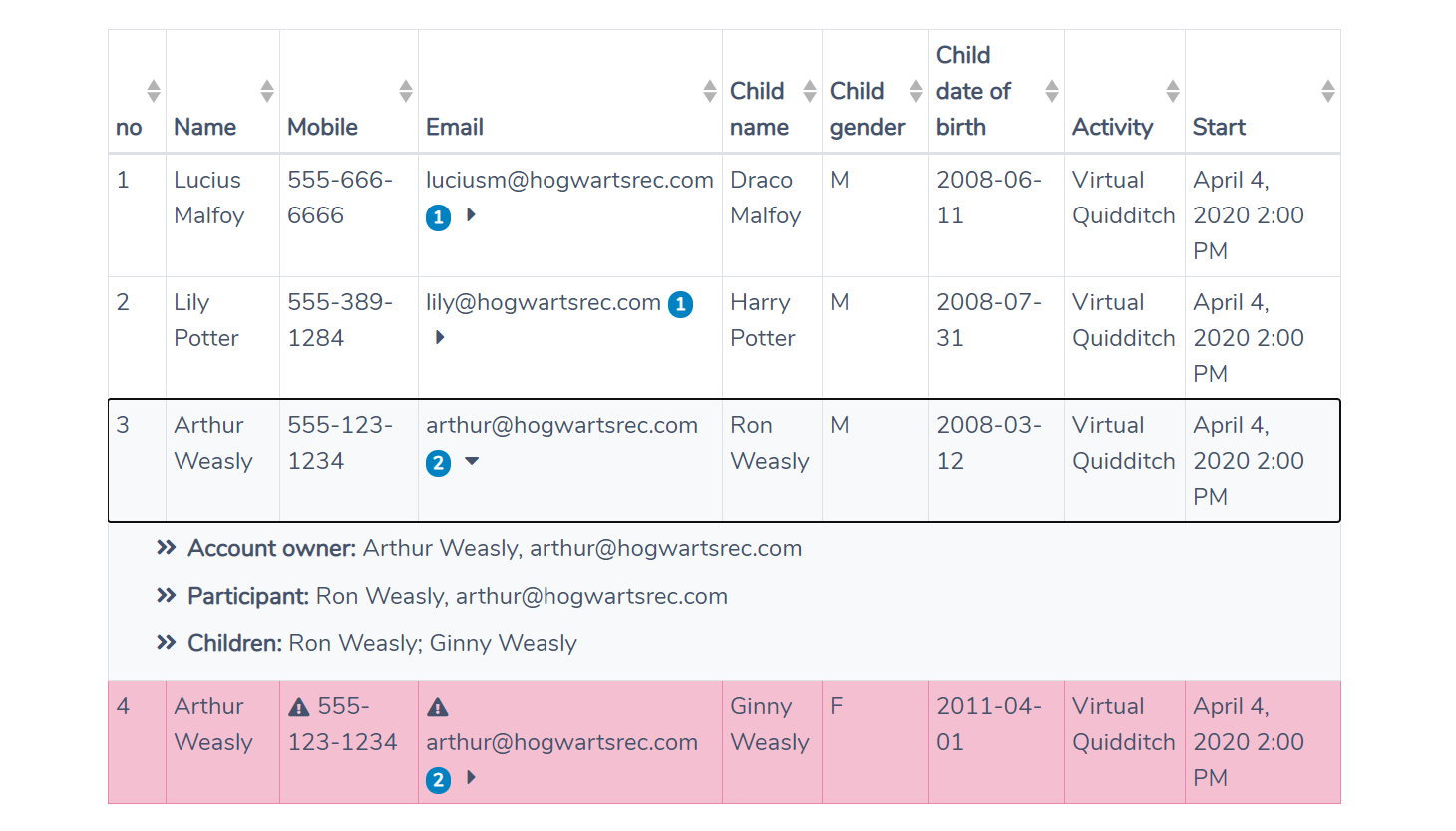 Placeholders in email and text messages
Once imported, you will be able to personalize email and text messages with these placeholders:
Name: The recipient's full name
First name: The recipient's first name
Account owner name: The account owner's full name
Account owner first name: The account owner's first name.
Participant name: The participant's full name
Participant first name: The participant's first name.
Child/children first name(s): The family account children's first names
Activity: The activity the participant is registered to.
Start date/time: Start date/time of the first occurrence (class or game) of the activity.
Start date
Start time
Previewing message templates
Preview each email message against the list of participants you have imported. See the placeholder replacements.
Don't yet have Activity Messenger? Get started today and get 200 free SMS messages or 20,000 emails.