How to unsubscribe
Every email includes a footer with your name, address, contact information, and an unsubscribe link. The recipient can click on that link to unsubscribe. They will be presented with this screen: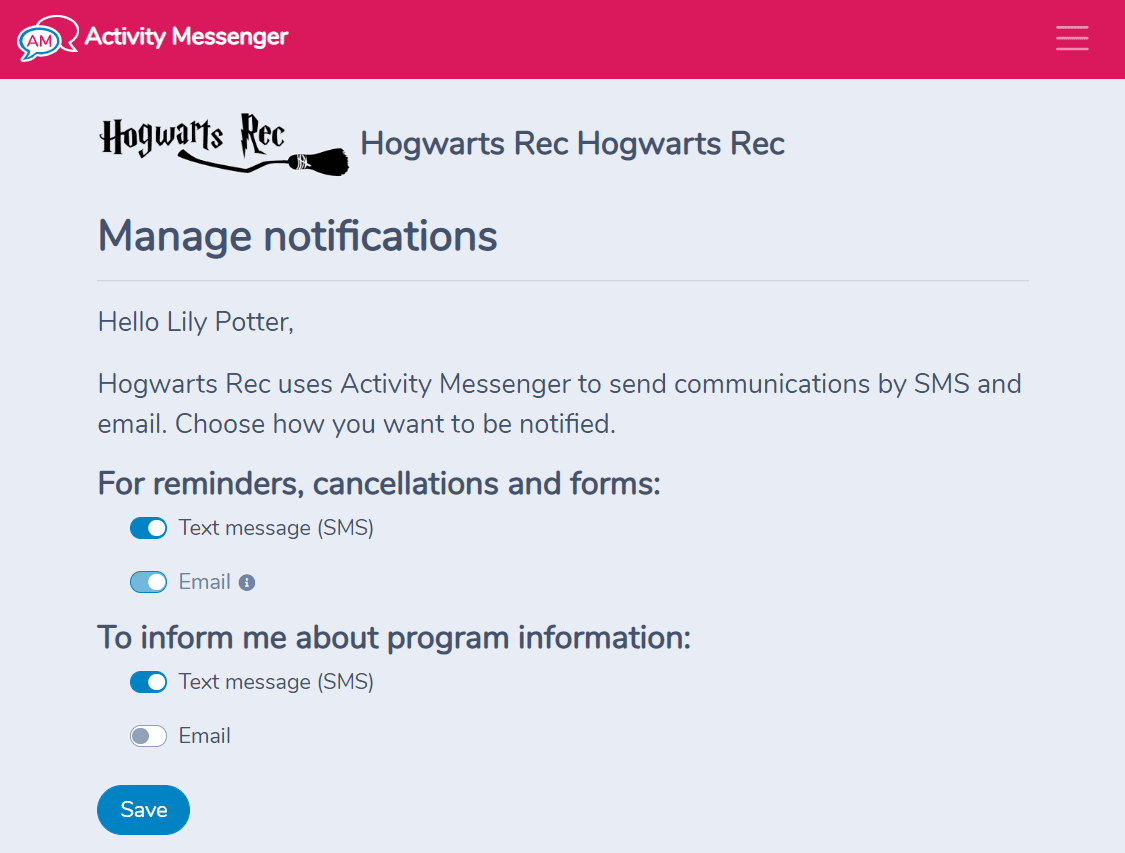 The recipient can choose to receive marketing material via email, text message or not at all. He or she can also choose to receive operational messages by text message.
A recipient cannot refuse to receive operational emails related to their purchases (i.e. cancellations or reminders). Hence that option is always on.