List Building with Amilia
Activity Messenger directly integrates with Amilia. No import of CSV files required. You simple choose participants by programs, categories, subcategories and activities. We keep a live list of participants always. New registrations, cancellations and information changes (like email or mobile) are always up to date. Your lists never become stale.
We know you spend a lot of time list-building in Excel. With the Amilia integration skip that step altogether. You can filter by age, gender, birthday and even target the participant vs account owner.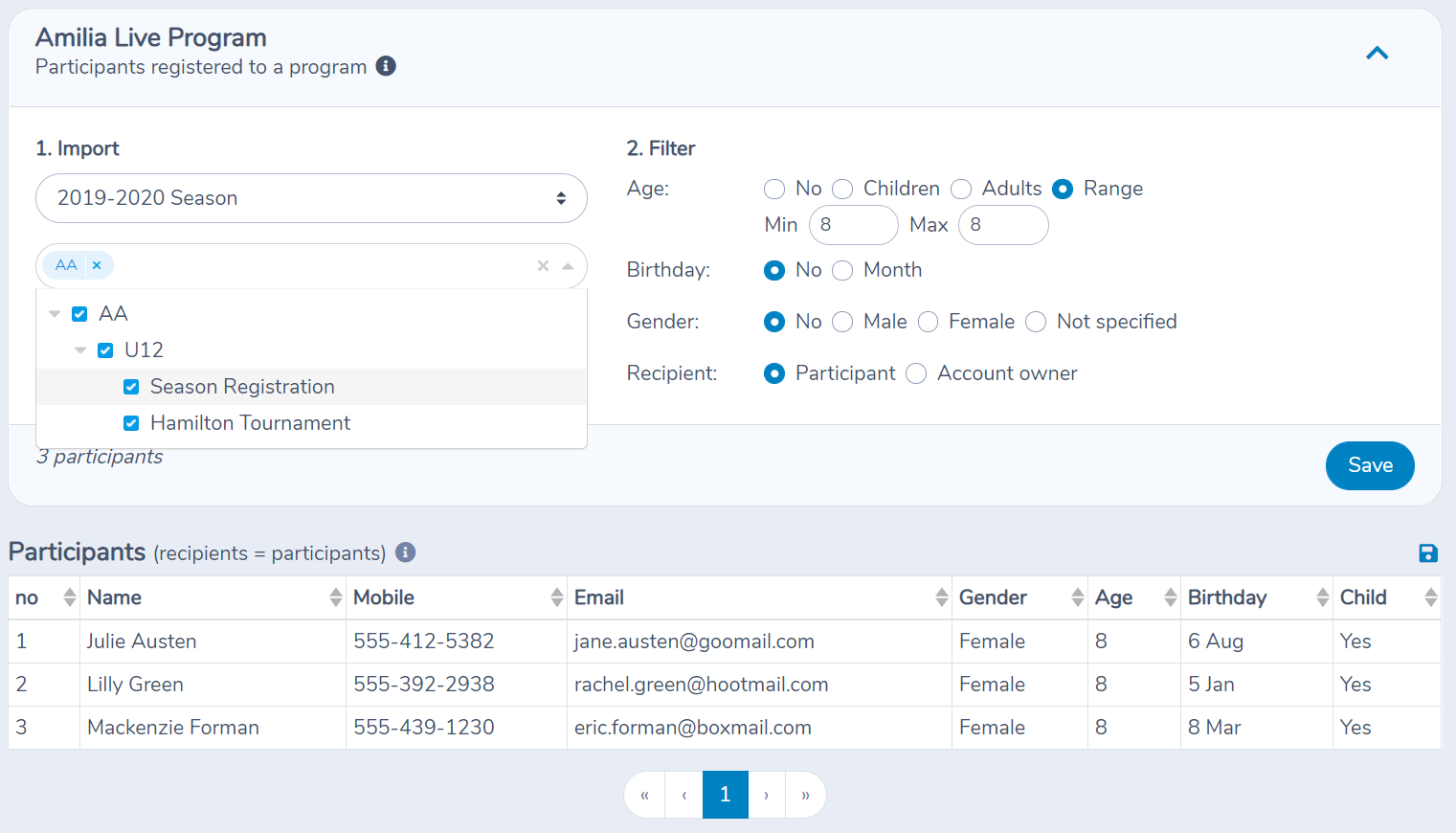 Import CSV Simplified
If you don't have Amilia, we make CSV import a breeze. Activity Messenger spots missing or invalid numbers, and allows you to fix them now or later.

Send SMS/Emails to Your Participants
Cancelled class? Reminder for special event? Schedule change? With Activity Messenger you can text and/or email your participants with a few clicks. If your message is long or contains more information, you can build a Landing Page with the built-in HTML editor.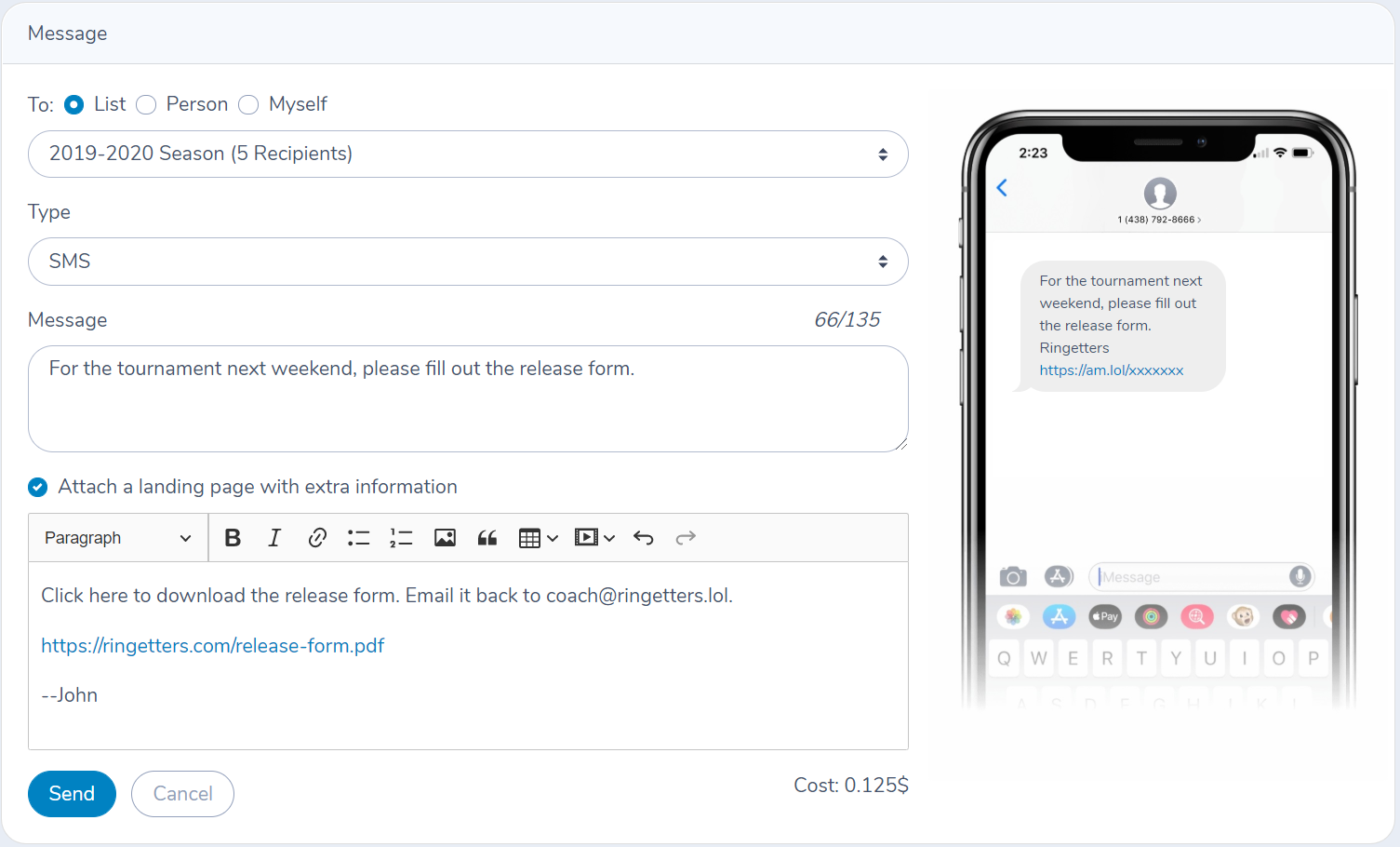 Track Message Delivery
Activity Messenger makes sure the SMS/email got delivered. Track exactly what each participant has received.

Pay As You Go
Activity Messenger charges you 2.5 cents per SMS you send and 2.5 cents per 100 emails you send. No monthly fees. Pay as you go and fill up your balance when you need more.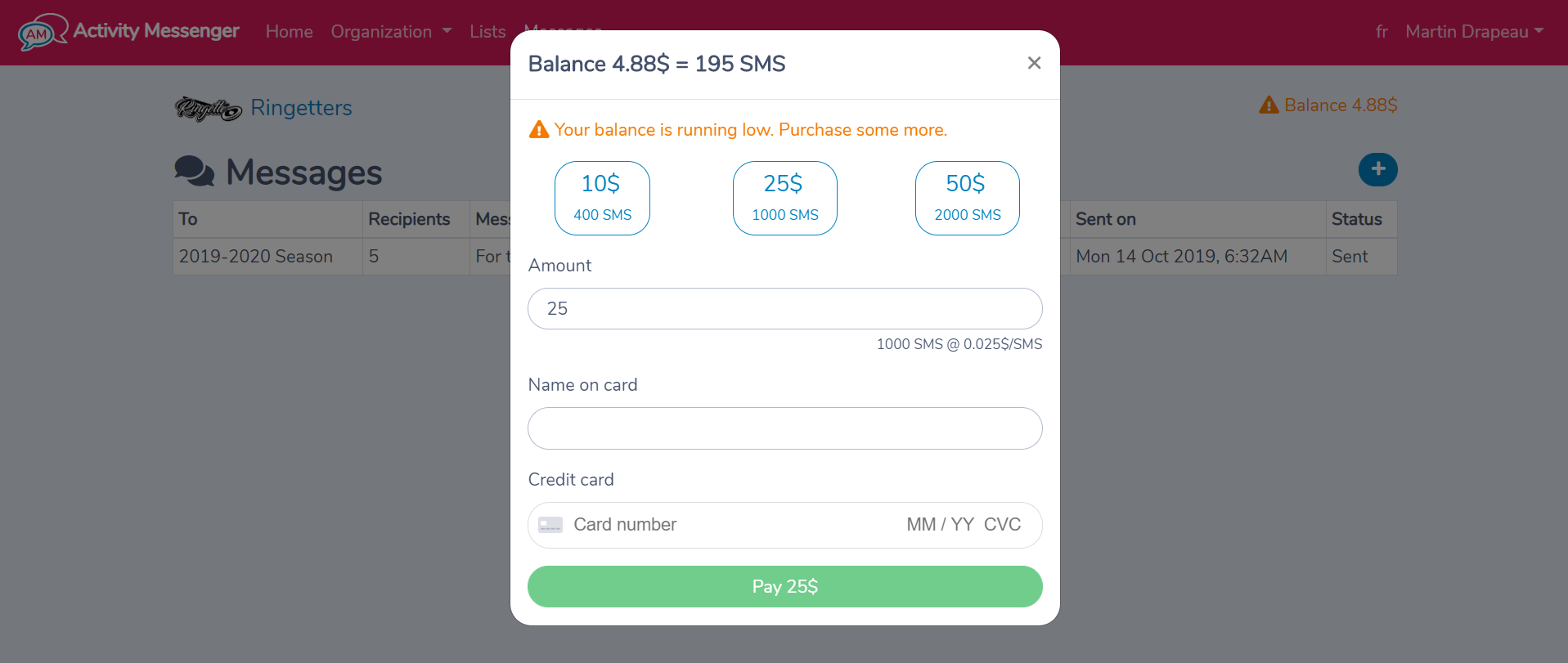 Get started today and get 200 free SMS messages or 20,000 emails when you register.
Roadmap
Activity Messenger is planning to build more features including sending emails and integrations with other registration platforms. Our objective is to reduce the number of clicks you need to do to communicate with your participants. Check out the Roadmap and help us build you the perfect Activity Messenger.