Crafting a registration path that feels like a phone call
Think about a recent call where you assisted a client in finding a class.

You probably asked them questions such as:
Which program are you interested in?

How old is your child?

What day do they want to enroll?

What level are they in?

What location?
These questions quickly lead you to the right option for that family.
Yet, with current registration software, customers often navigate endless class options from their smartphone.
They're lost amidst choices, struggling to quickly find answers.
Especially new clients.
Some figure it out. Others email you for help.
But some just leave, and you just lost a client.
We believe most registration platforms have failed to deliver on their promise.
But times are changing.
—————-
Creating an intuitive online customer journey is now possible.
It's about translating those guiding questions into a workflow to replicates the personal touch of a phone call.
Here's an example of one of our clients.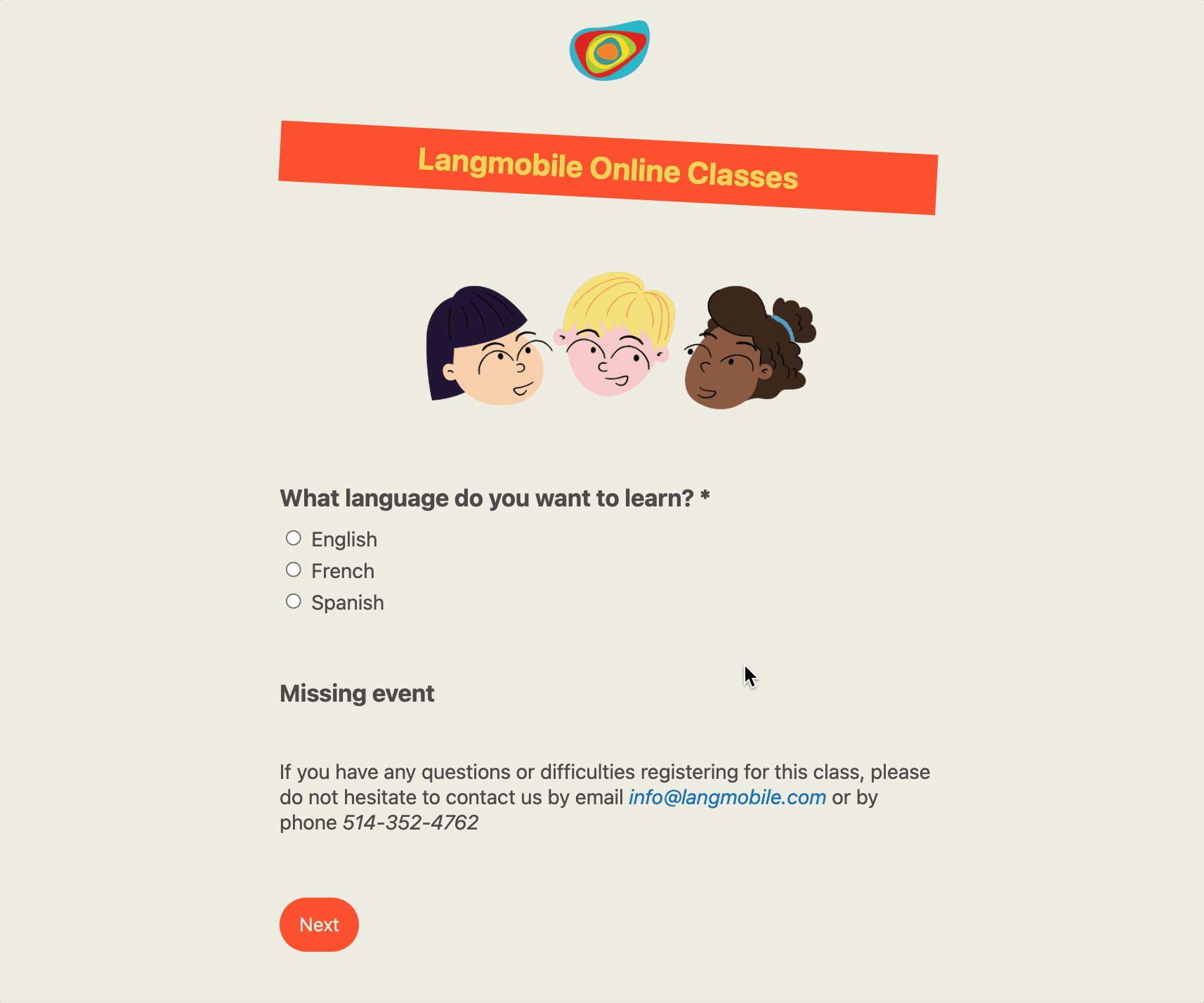 Next, we'll talk about why more clicks to purchase is actually be a good thing.