Attendance Tracking
Whether you run classes with Activity Messenger, Amilia or another class management platform, you can track attendance directly in Activity Messenger.
Attendance tracking integrates tightly with forms. Easily verify each participant has filled in a required form.
Activity Messenger can even allow you to track vaccination checks.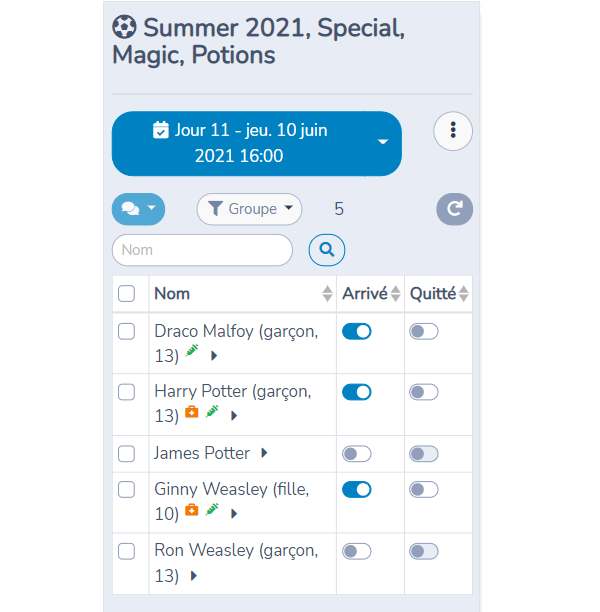 At Activity Messenger we try hard to reduce the number of clicks for you and your clients. Reply to this email if you think we can help you.
–Martin & Olivier