Send to Participants Registered in Amilia Without Building a List
You may want to send a personalized email to participants registered in Amilia. For example to send a reminder or a cancellation. Now you can without having to create a list.
Click on the option Amilia participants and then Choose participants.

From the popup, choose participants in Amilia from a particular program. Then select category, subcategory and activities.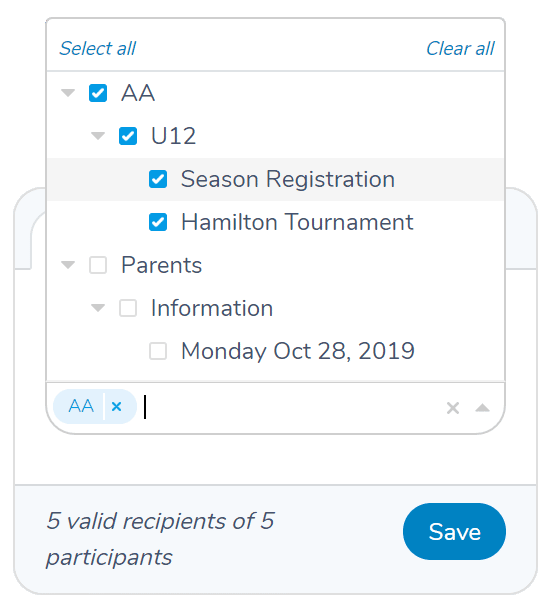 These two great improvements were inspired from conversations I had with two customers. Join them in helping me build the best email and SMS messaging platform catered to you.
–Martin