Previewing and Testing Placeholders
You can preview the exact message a recipient will receive by testing placeholders. Just choose a list and cycle through participants.
Activity Messenger will even do grammar corrections around your placeholders. For example if you are addressing many children, it will replace "was" with "were".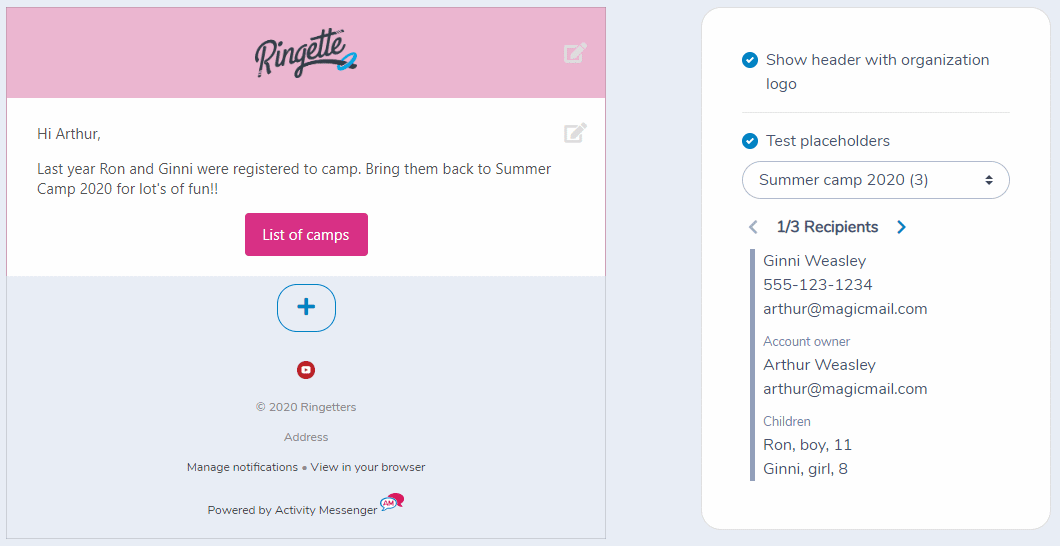 These new features solve a painpoint clients were having with Constant Contact. Join them in helping me build the best email and SMS messaging platform catered to you.
–Martin