Activity Messenger: The differences
Personalize and automate your communications
While other online registration softwares offer basic communications tools, Activity Messenger makes it a priority, offering a range of Mailmerge fields and configurations to personalize your marketing and non-marketing outreach.
Activity Messenger offers you over 80 Mailmerge fields. You can personalize an email or SMS with the participant's name, class start date and time, activity name and more.
Here's an example of a start of session reminder email.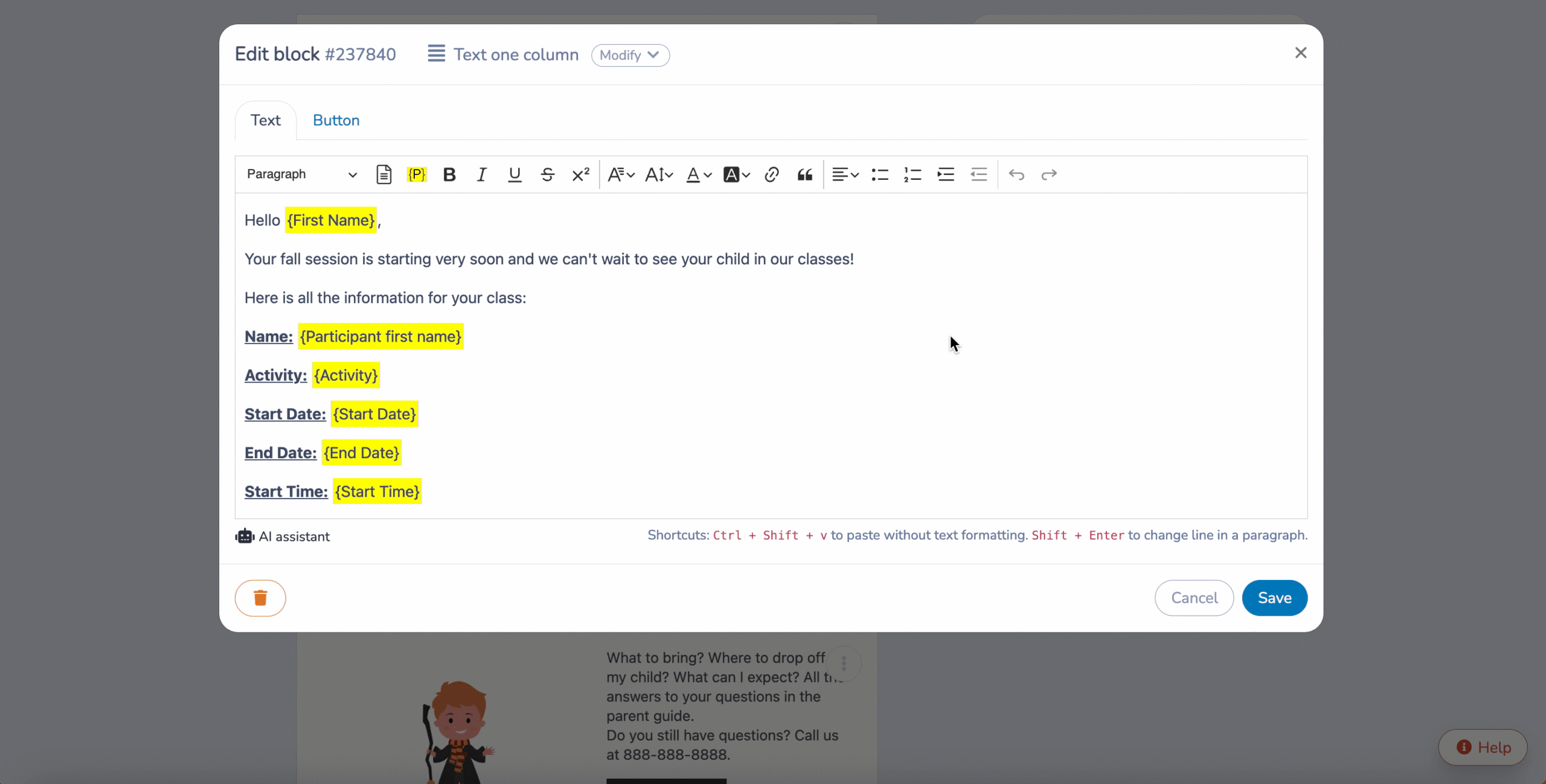 Activity Messenger lets you personalize and automate
Registration start reminders
Session start and end reminders
Birthday greetings
Course cancellation or schedule changes
Conditional Logic – Online registration that fit your needs
Finding the right camp or activity in your online store feels like looking for a needle in a haystack? You often find yourself on the phone guiding parents or participants to the right class? Well, not anymore!
Simply add conditional logic to customize your registration process according to each family's unique needs. It's a bit like if you were on the phone with each client guiding them to the right class. But the system does it for you.
This feature allows you to tailor the online registration form to the customer's choices, presenting only those questions and options relevant to their personal context, schedule and needs. For example, if a customer selects their child's age as 6-8, only courses for 6-8 year olds will be displayed.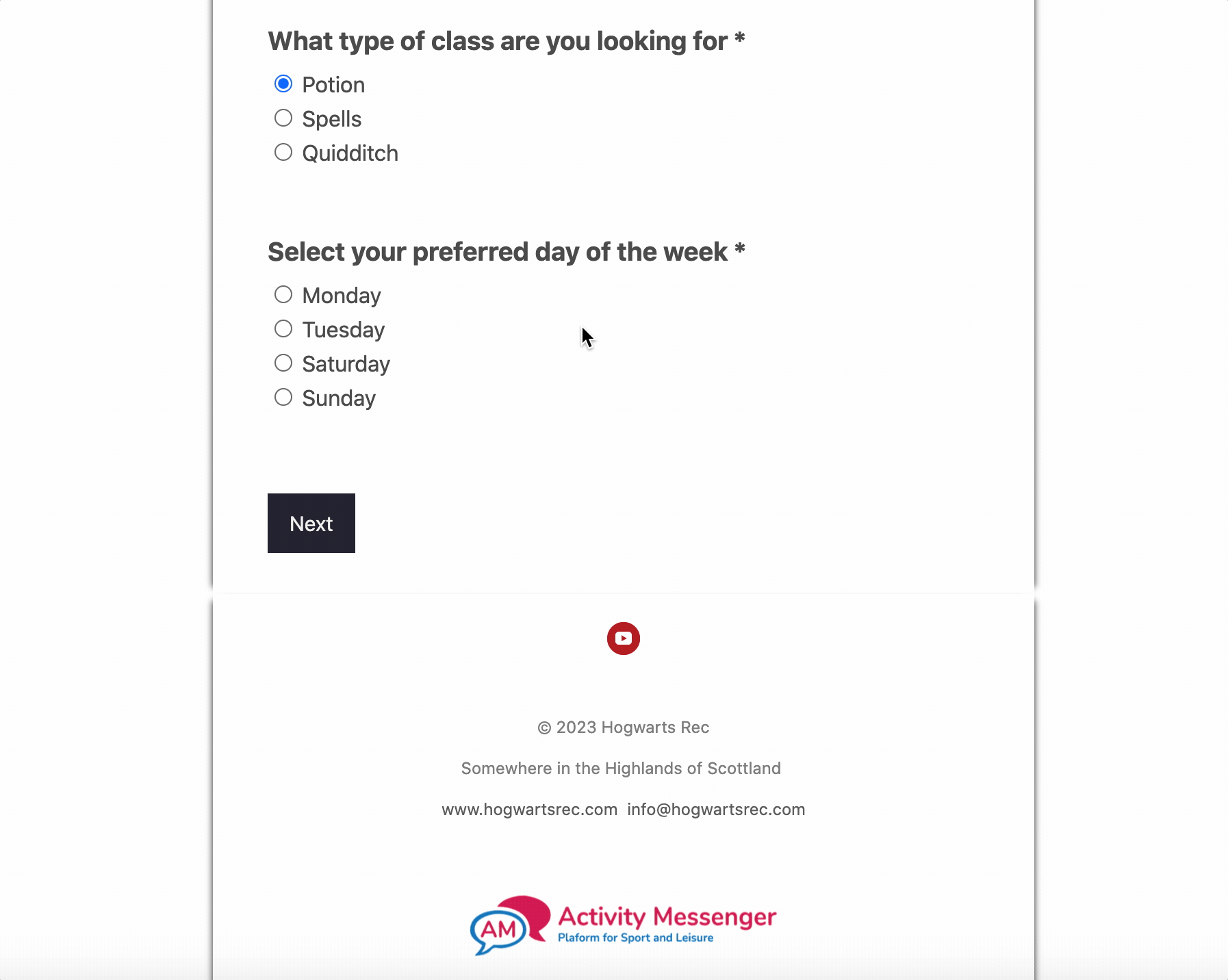 Activity Messenger lets you create a registration process that adapts to:
Age of participant
Type of activity
Location
Participant level
Type of affiliation or membership
Preferential pricing
Day of the week
Sending SMS/Text messages and newsletters
With Activity Messenger, you can send text messages and newsletters to your families, members and participants. You can personalize, schedule and even automate your outreach according to the start/end date of your session or activity.
Activity Messenger lets you:
Send newsletters (MailChimp alternative)
Send bulk SMS to a selected list
Send text messages to participants who have not opened an email.
Automate session start/end reminders
Quickly notify participants by SMS of cancellations and last-minute changes
Online registration platforms on the market often fall short when it comes to optimizing communication with families and participants.
They offer poorly adapted communication tools that still require the use of other tools such as Gmail, Outlook, MailChimp and SimpleTexting.
Activity Messenger offers the right communications and automations for all your needs in a single tool.
Registration Software that integrates with Canva and ChatGPT
Thanks to our integration with Canva, you can create your designs without ever leaving Activity Messenger.
The integration not only saves you time, but also lets you work with a tool you're already familiar with. Maintaining a consistent brand image becomes child's play. Great for your email marketing, end-of-session surveys and bulk certificates to participants.
You can easily align branding across your registration process and communications to fir with your brand image your social media and your website.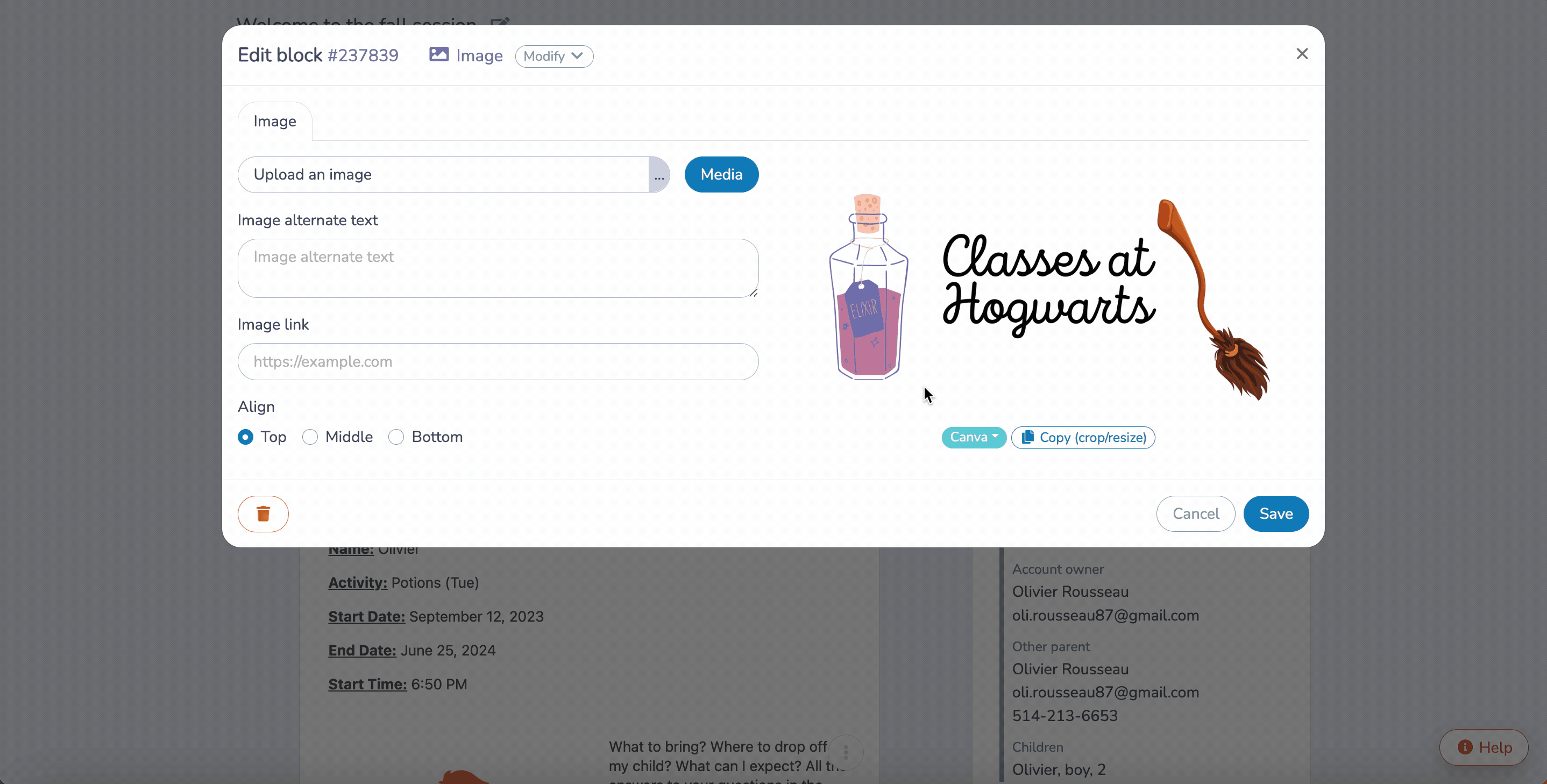 Online registration software using AI (ChatGPT)
Using our ChatGPT integration, administrative and communications tasks become much simpler. ChatGPT integrates directly into our class management platform, allowing you to:
Quickly turn a draft into a finished text.
Write or improve the description of your classes, activities and surveys.
Find content ideas for your newsletters and communications
Automate repetitive tasks
Activity Messenger lets you automate digital waivers, subscription renewals, surveys, start-of-session reminders, prorated tuition  and more.
You'll actually spend less time on repetitive tasks, while offering a more personalized service to each and every participant.
It's a bit like having an extra employee that makes sure every client receives the right information at the right time. By automating your communications, you save time, avoid errors and build customer loyalty.
4 tasks every organization can automate
Online form builder
Most online registration platforms are limited to only serving your registration processes and class offering. This means you still need to turn to paper-and-pen, Google Forms or even paid solutions such as JotForms or SurveyMonkey.
Activity Messenger does things differently. Included in every subscription is a drag-and-drop form generator that lets you replace 99% of your paper documents or GoogleForms.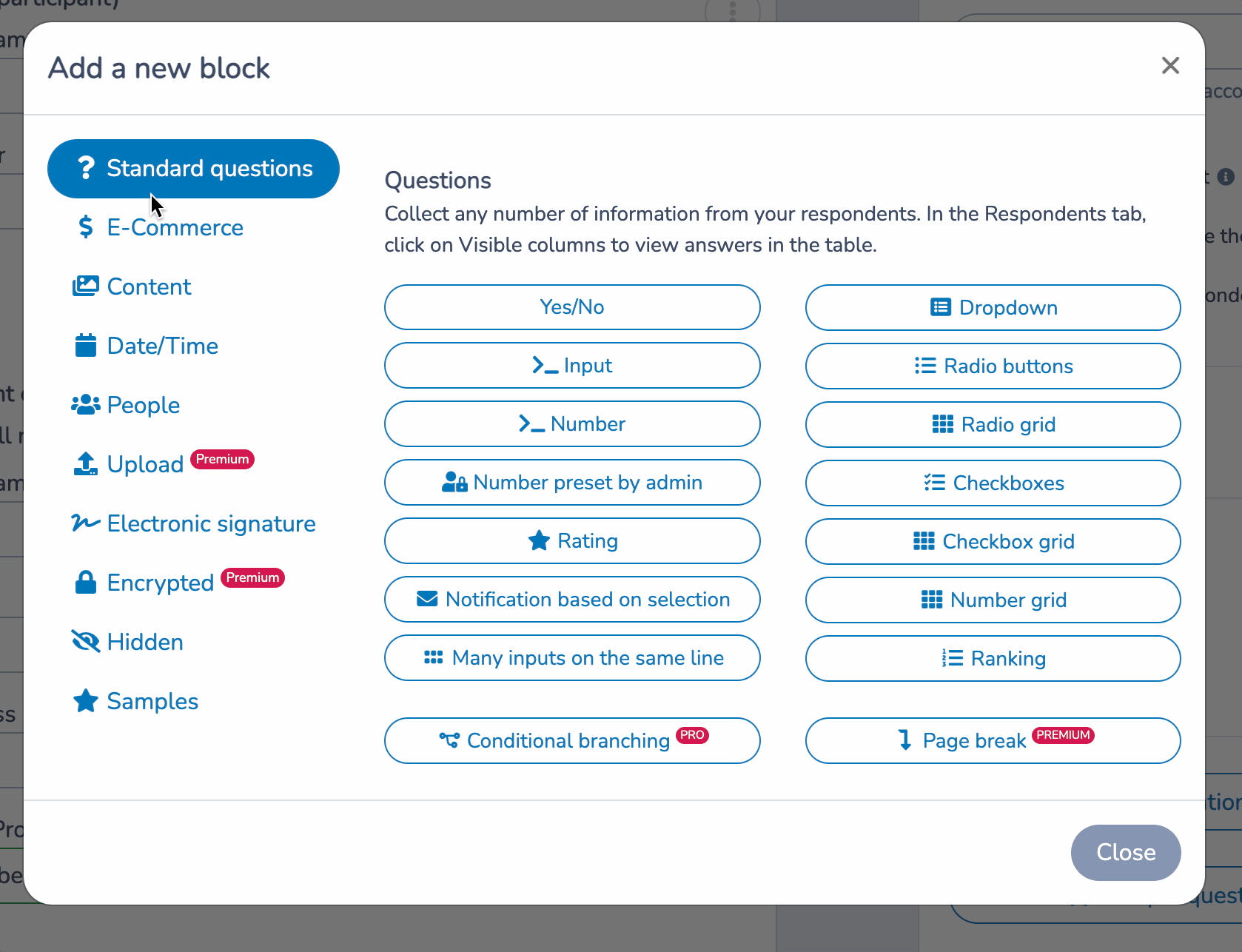 Here are a few examples of the forms our customers have created for their participants and employees.
(which do not require the customer to log in)
Surveys
Liability forms
Medical forms
Employee contracts
Expense claims
Payroll information
Guest list
Free trial forms
Skills evaluation forms